Our philosophy is to work collaboratively with jurisdictional natural gas distribution companies and their customers to ensure safe, efficient, reliable and affordable natural gas service in Nebraska.
Nichole Mulcahy has served as the Director of the Natural Gas, Pipeline and Transmission Lines Department since 2017. Ms. Mulcahy has been with the Commission since 2005 serving as Legal Counsel to multiple Departments within the Commission including the Natural Gas Department. Ms. Mulcahy worked in the Nebraska Legislature prior to coming to the Commission.
A native of Lincoln, Ms. Mulcahy earned her Juris Doctorate from the University Of Nebraska College of Law, and a Bachelor of Arts in Music from the University of Nebraska-Lincoln. Ms. Mulcahy is the Vice-chair of the Government Practice Section of the Nebraska Bar Association and an active member of the community.
Deena Ackerman is a 30 year veteran with the State of Nebraska.  Ms. Ackerman has worked tirelessly on behalf of consumers in state government for many years before moving to the Natural Gas Department as the Consumer Advocate in 2017.
A native of Hastings, Nebraska, Ms. Ackerman came to Lincoln and received a degree in business from the Lincoln School of Commerce. Ms. Ackerman has worked for the State Treasurer's Office, the Legislature and the Secretary of State's Office before joining the Commission in 2005.
Sallie Dietrich has served as an attorney for the Department since 2018. Ms. Dietrich is a native of Lincoln, Nebraska, but earned a Bachelor of Arts at Cornell University and a Juris Doctor at the University of Minnesota Law School before returning to Nebraska. Prior to joining the Commission, Ms. Dietrich worked in the Nebraska Attorney General's Office.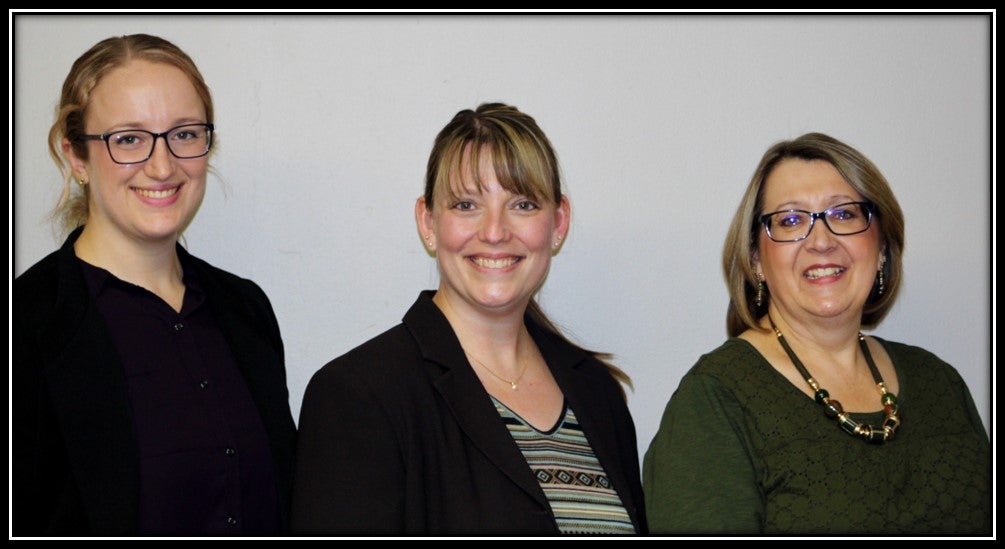 PSC Natural Gas Department
Sallie Dietrich-Attorney, Nichole Mulcahy- Director, Deena Ackerman- Consumer Advocate