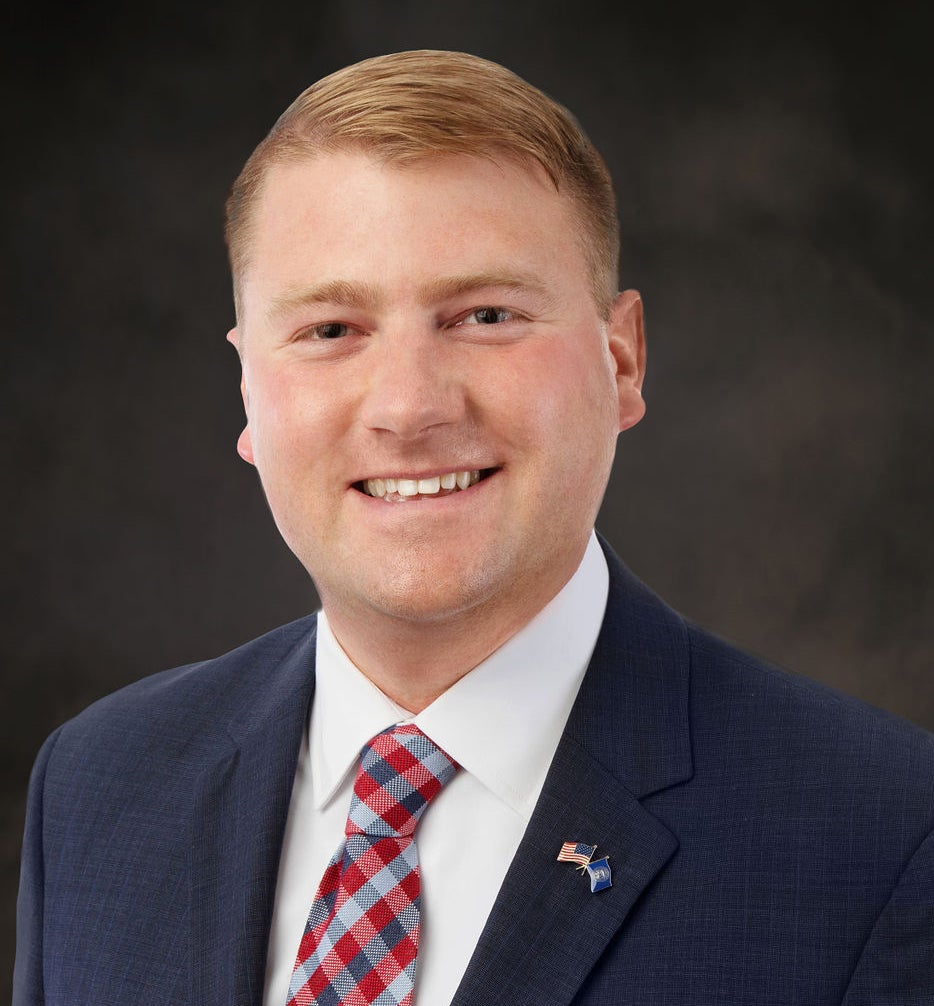 Eric Kamler was elected to represent District 4 of the Nebraska Public Service Commission in November 2022 for a six-year term.
District 4 encompasses 31 of Nebraska's 91 counties. It includes all of northeast Nebraska and stretches the length of the entire state vertically north & south.
Prior to his election to the PSC, Kamler served as the Mayor of Geneva, Nebraska for one term from 2018-2022, and one term as a member of the Geneva City Council from 2014-2018.
He is a graduate of Fillmore Central High School in Geneva and attended the University of Nebraska-Lincoln from 2009-2013 earning a Bachelor of Science Degree in Agricultural Economics. After graduating from UNL, Kamler returned home to Fillmore County to join the family seed corn and soybean farm as the fifth generation of the farm. He is also a partner in a small business in Lincoln, and previously worked with U.S. Congressman Adrian Smith as an Ag Policy Advisor & Liaison.
Kamler now passionately serves on the PSC working with other Commissioners and staff with an active focus on Nebraska's critical infrastructure including oil and natural gas pipelines, 911 service, railroads, commerical grain storage facilities, and especially rural broadband internet expansion. A detailed listing of Commissioner Kamler's involvement can be found here.