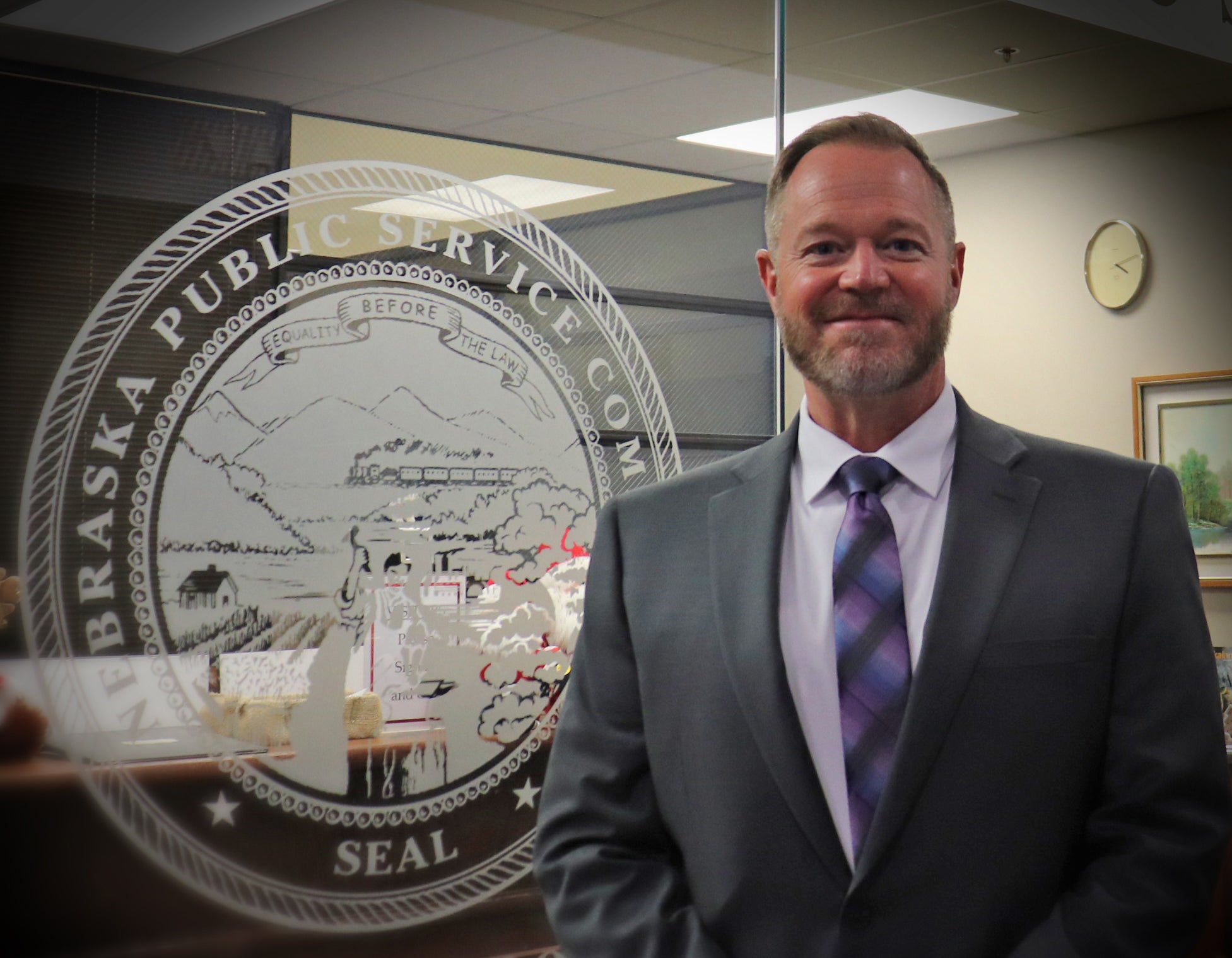 The executive management functions of the Nebraska Public Service Commission are under the leadership of Executive Director Colonel (Ret.) Thomas Golden. A decorated veteran, he began his military career in the U.S. Army in 1989 before joining the Nebraska Army National Guard in 1993. He retired from military service in August 2021. A proven leader, Golden brings a wide range of organizational and operational skills to the Commission. In addition to his extensive military background, he holds Bachelor of Arts Degrees in both English and Education and Masters' Degrees in English and Military Strategies.
Commission Meetings & Hearings
If you wish to make a request for public records, please provide as much information as you can regarding the records you are seeking.
Public Records Requests should be made in writing and can be submitted the following ways:
Email to psc.records@nebraska.gov
Fax to Nebraska Public Service Commission in care of: Records Officer at 402.471.0254
Mail to: Nebraska Public Service Commission
            Records Officer Public Records Request
            300 The Atrium, 1200 N Street
            P.O. Box 94927
            Lincoln, NE 68709-4927
Pursuant to Nebraska Law, written requests for information or photo copies are processed within four business days. If a request is extensive or difficult to process within the four-day period, the Nebraska Public Service Commission will provide a written explanation, a good faith estimated completion date, and an estimated charge for requested records. You will then have an opportunity to modify or prioritize your request.
The Nebraska Public Service Commission can charge a fee for records requested once the research time exceeds four hours. The Commission may require a deposit before a request is fulfilled if the amount of the request exceeds $50.00
Not what you need? Click here to visit our Public Information page.