Six More Community Listening Sessions on Broadband Added to May Line-up

FOR IMMEDIATE RELEASE
SIX MORE COMMUNITY LISTENING SESSIONS ON
        BROADBAND ADDED TO MAY LINE-UP
Lincoln, May 12, 2023- The Nebraska Public Service Commission
(PSC) in cooperation with the Nebraska Broadband Office and the
Office of the OCIO/NITC has added six additional community
listening sessions on broadband access and digital opportunities
in the month of May.
The six additional listening sessions will be held in:
-Albion, May 15, 5:00 p.m., Cornerstone Bank,
                                           240 S. 3rd Street
-Auburn, May 16, 5:00 p.m., Auburn Council Chambers,
                                             1101 J. Street
-Wayne, May 17, 5:00 p.m., Wayne Community Activity Center,
                                             901 W. 7th Street
-Hastings, May 24, 5:00 p.m., Hastings Public Library,
                                              314 N. Denver Avenue
-Beatrice, May 30, 5:00 p.m., Southeast Community College,
                                              4771 W. Scott Road
-Waverly, May 31, 5:00 p.m., Waverly Community Foundation
                                             Community Center
                                             1120 N. 141st Street
The listening sessions are designed to engage a diverse cross
section of Nebraskans to inform the development of
comprehensive plans to best address digital equity needs
throughout the state and broadband deployment for unserved
and underserved Nebraskans.
Citizens and stakeholders attending the planned events will be
provided an opportunity to share their needs and concerns when it
comes to broadband deployment and digital equity in Nebraska.
Detailed information on the Broadband Equity, Access and
Deployment or BEAD program and the Digital Equity Planning
Initiative as well as the current state of broadband adoption and
affordability will be provided.
Community Listening Sessions are planned in June for Broken Bow,
Fremont, Kearney, Lexington, McCook, North Platte, Pender, Schuyler
and South Sioux City. Locations, times and dates for the June
community listening sessions will be announced and posted to the
Community page of the Broadband Nebraska website. ###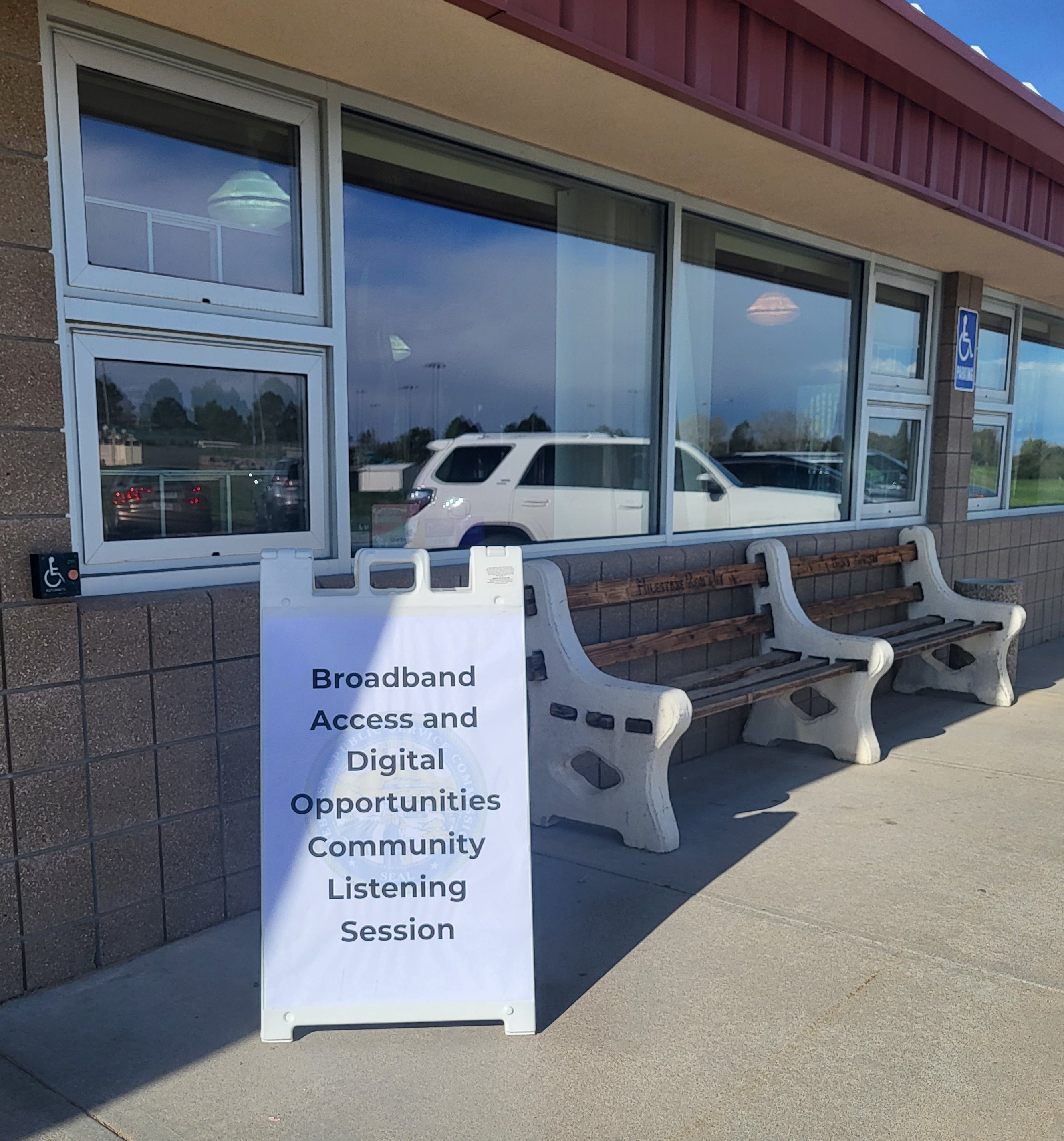 Contact: Deb Collins- Communications & Media Mgr.
(402) 471-0226 /deb.collins@nebraska.gov